Café CFEL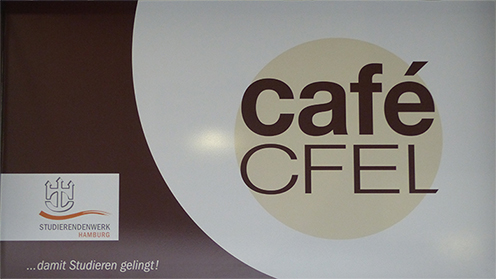 Opening hours
Monday thru Thursday 8 a.m. to 4 p.m.
Fridays 8 a.m. to 3.30 p.m.

Here is the weekly menu:
http://speiseplan.studierendenwerk-hamburg.de/index.php/en/cafeteria/show/id/680
Besides these dishes you may choose one of the daily regular offers – e.g. baked potatoes with sour cream or pancakes (both vegetarian).
Please have a look at the note behind the counter.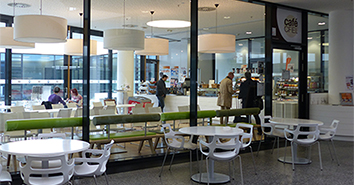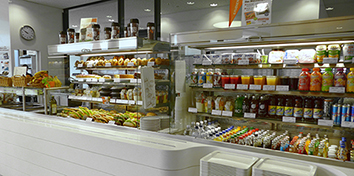 Contact:
Studierendenwerk Hamburg
Café CFEL
Manager: Kathrin Lenz
phone: + 49 40 668 771 - 30
email: mensa-cfel@studierendenwerk-hamburg.de